by Anthony McKeown
Jan 21, 2016
NAMMeste 2016: Kess' 6 steps to gear nirvana
NAMMeste 2016: Kess' 6 steps to gear nirvana
Well friends, here we are, another exciting year of new products and gear to fuel and enrich our fingers and imaginations. Even though 2016 has just begun, we've had an inside scoop of great products popping up over the course of this week at the NAMM show in California. I won't dwell on the fact that none of us get to bask in the glow of the Californian sunshine, but I'm not saying I wouldn't exchange at least one frosty London morning for the chance to chat about guitars sitting by the pool drinking an ice cold glass of rootbeer. 
Never the less, on with the show!
Kermit enjoying the sun at NAMM 
GUILD ARCHBACKS

What better way to start off the new year than a new series of guitars from one of our favourite acoustic guitar makers.
In the £300-£500 price range, Guild brings over 60 years of innovation and creation into the modern age with their all new solid-top archback acoustics. Producing a sweet and balanced tone, these guitars are as versatile as they are practical. The guitars feature a solid Spruce top and laminate Mahogany back sides, complementing Guild's signature archback, allowing the guitar to have a lush projection and great sustain. 
All models in this range are equipped with Guild's own AP-1 pickup, featuring an Indian Rosewood neck and tortoise shell pickguard. Available in the parlour, auditorium, 12 string, and jumbo sizes, these guitars are sure to be a pleasure to play without breaking the bank for that iconic Guild sound! 
PRS CE24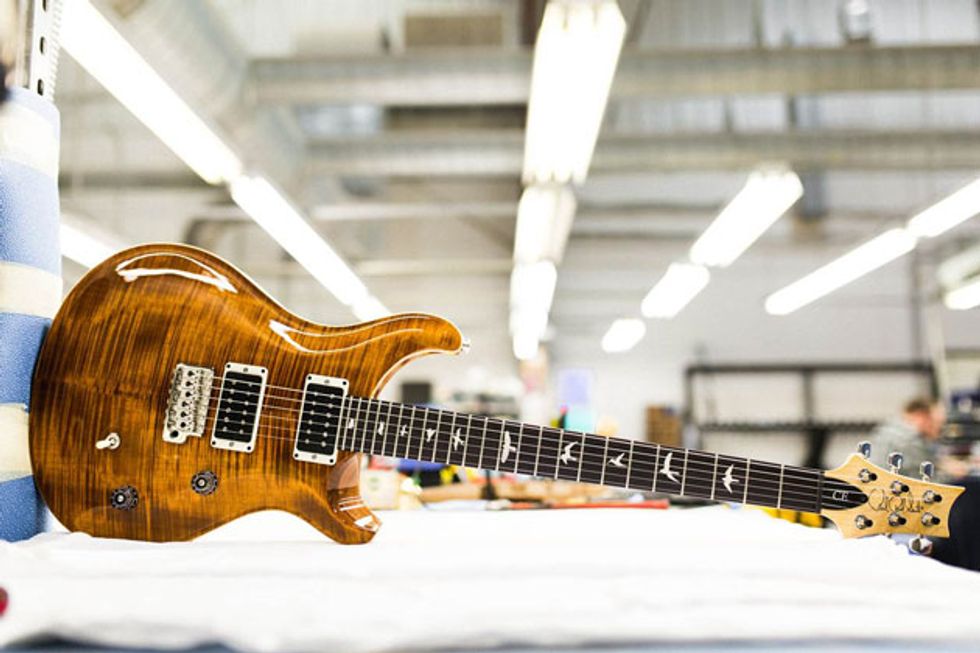 2015 was certainly a big year for PRS as they celebrated 30 years of integrating modernization and history into one of the most versatile guitars on the market. This year, in an unexpected but much appreciated twist, PRS are bringing back a forgotten gem originally introduced in 1988: a bolt on, satin neck custom 24.  
 The CE24 is an affordable step into the immense world of PRS guitars, with a classic twist for the player who is looking for that time-honoured feel in a modern instrument. Featuring an on board push-pull coil tap, the guitar allows the player to get a wide range of tones out of the 85/15 pickups. This guitar is perfect for those who want to get that classic fender tweed twang along with gritty gibson-esque meaty tones. 
This guitar features a maple top and mahogany body, an indian rosewood neck with a sleek satin back, and classic PRS bird inlays. 
ROLAND - EC-10 ELECTRIC CAJON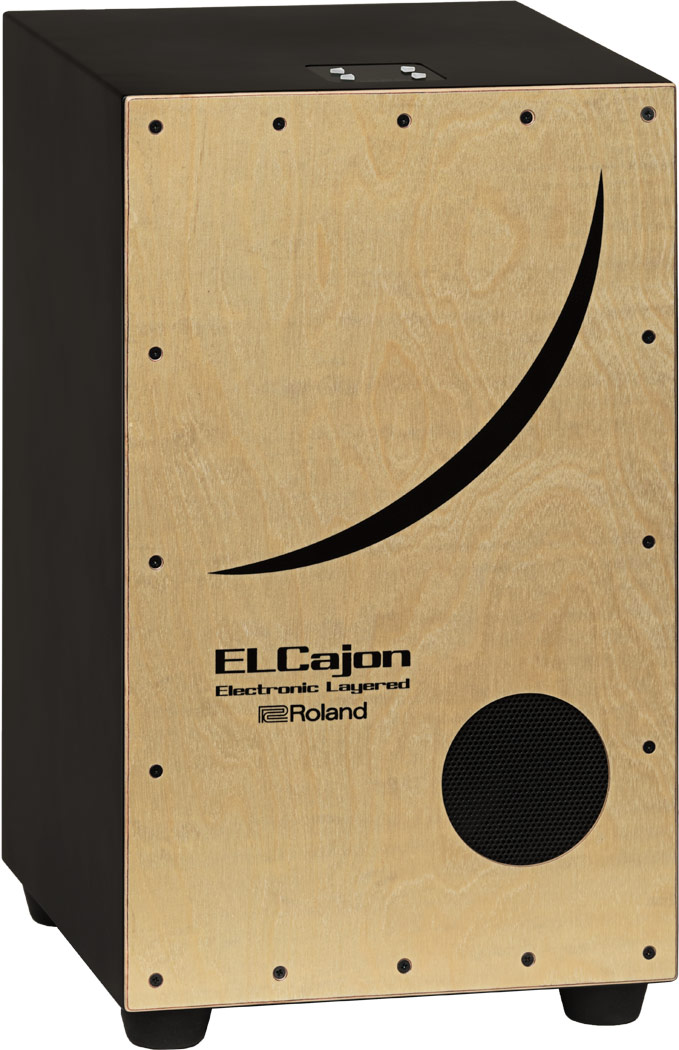 Roland's unique take on the cajon allows players to enhance their playing with electronic layered sounds is a great addition to the ever changing world of electronic percussion. Even though this is a hybrid cajon, don't fret, the cajon itself sounds great on its own, featuring a spruce top to give you a sharp attack and sustain.
Roland takes advantage of the world's most popular portable drum and gives it a new life for those looking to record and add depth to their playing with the tambourine or djembe settings. The cajon's highly receptive triggers allows the player to access built in cajon sounds, which are particularly useful for getting a fuller, rounder tone. With top mounted sound controls, the player can easily access and control the sounds whilst playing- a real bonus for experimental and gigging musicians everywhere.  
With 12 hours of battery life powered by 6 AA batteries, this cajon can withstand long jam sessions or outdoor gigs, which makes it perfect for busking and traveling.
VOX - AV SERIES AMPS
Normally known for their timeless valve amps, Vox is never afraid to bring something new and interesting to the market. The new AV (Analog Valve) series gives players a full array of analogue amplifier sounds via eight analogue pre-amp circuits, featuring a sparkly clean tone and a high- gain gritty tone. These amps give the player complete and intricate control over specific tones and an an easy to use EQ that will get you rockin' in no time! 
The valve stage modifies the circuit by adding or reducing brightness and bass response, allowing the player to make specific adjustments to the bias and power section. The amp also features built in reverb, chorus, and delay, giving you a wide array of classic colours to your tone. The amps are available in 15, 30, and 60 watt combos and have 12 AX7 tubes. 
ROLAND- BOSS VB-2W


We're really excited that BOSS have finally resurrected this modern classic. The original VB-2 was released in 1982 and discontinued 4 years later. It soon became much sought after, used by alt guitar heroes like  Graham Coxon and Nels Cline. Original examples fetch upwards of £300 on the second hand market, making this oddball gem unattainable for the regular player, until now. BOSS have perfectly recreated the original pitch vibrato, which can go from subtle warped vinyl sound to full on watery madness, with an all analog BBD circuit developed by the Waza custom shop in Japan. They have also added a custom mode, with a wider frequency sweep and an optional expression control. This is your chance to own an amazing pedal for half the price of the originals.
VIC FIRTH - KEITH MOON DRUM STICKS
Almost every modern drummer has been influenced by The Who's Keith Moon in some way, either directly or by someone who looked up to him. His unique, aggressive style brought power and speed into the world of rock drumming along with the sense that a drummers personality is as important as their technique.

We stock a  large range of Vic Firth signature sticks, representing a wide array of drummer from different styles and backgrounds.